"I like it when learning something is difficult; and when I see a puzzle I feel compelled to try to solve it. I'm very literal, and I'm only satisfied with an abstract conversation when it's anchored in observable phenomena. I crave specifics, and as both a learner and as a teacher I sometimes don't see the forest because I'm busy inspecting the trees.
All of these characteristics make me think that being an education major probably wouldn't have worked out for me. I love rigor and I love problem solving, and those two characteristics have been largely absent from the education coursework that I've taken…"
When persons imagine studies at university, there is usually some idea of rigor within it. Staying up all night studying and researching and sitting in long lectures include a few. In fact, it is almost normal to expect that university life is suppose to be a laborious task to earn a degree within a specific area of study and interest. If this is the case, many question if this can be said that teacher-training programs rigorous enough? In an article entitled "Do Education Programs Dole Out Too Many Easy A's?" Rebecca Koenig seeks to highlight the views of persons within the education fraternity regarding a report of a study seeking to evaluate and compare a degree in education at the undergraduate level to specific standards that would be expected of all university degrees of numerous campuses over the United States of America. As a student of education, it should therefore be understandable why I, and others who are within the education fraternity as a student or lecturer, would have an interest in understanding what is being said about those who graduate from Education programmes.
Education is an Easy A 
It has long been common place to believe that education majors and courses are the easiest forms of study. If one were to do a quick search on the internet of the easiest university majors and courses, one would consistently find that education is one of the top three (3) courses being cited, along with some humanities and social science courses. In direct contrast, the hardest areas of study seem to be linked to the pure, applied and medical sciences. On the Top List Network website, Jose Martin author of a web page about the Top 10 Easiest and Hardest College Degree, where Education courses are cited as the easiest degree, highlight that "those students who arrive in college with the lowest average SAT scores and graduate with the highest grades tend to be education majors. While is it not true that those who can't do must teach, this is confirmed by years of studies" (Martin, 2015). This view is shared by many persons as they believe that "education students face easier coursework than do their peers in other departments, according to the study, and they're more likely to graduate with honours" (Koenig, 2014). Koenig quotes Kate Walsh, the then director of the NCTQ (The National Council on Teacher Quality, a Washington-based think tank and advocacy group) believes that "teaching is probably the hardest thing in the world to do, but we're making it so easy to get in and out of, in terms of prep…" (Koenig, 2014). She therefore agrees and believes that teacher education does give out way many more A's than other majors. This view may be supported by what is described as a significant number of persons who graduate from the department.
The number of students who graduate from the school of education is seen as generally high in nature. Based on a report of a study entitled 'Easy A's and What's Behind Them', relea
sed by the National Council on Teacher Quality, it stated, after the council's examination of more than 500 institutions across the US. Their results found that "30 percent of all their graduating students earned honours. But when it came to education programs, 44 percent of students did so" (Putman, Greenberg, & Walsh, 2014). This suggests that of a group of 1000 grandaunts, there is a likely 300 individuals who have graduated with honours, 132 of whom are from the faculty or department of education of that institution. This can be seen as highly significant compared to other areas of study. There is often times the question of the forms of assessment used within the education departments or faculty.
The Criteria of Education Courses
The ability of so many students being able to graduate so many persons is linked to the criterion of the course assessments and products. The report argues that "there is a need for more objective curriculum for teaching candidates would better prepare them for careers in the classroom" (Putman, Greenberg, & Walsh, 2014).The article highlights that for the conclusion is as a result of, "the council analysis of syllabi across multiple majors to determine whether their assignments were 'criterion-referenced' or 'criterion-deficient'… [and] it found that criterion-deficient assignments were more common in teacher-preparation classes than in other disciplines" (Koenig, 2014). The NVQ report describes assignments that are judged to be criterion-referenced as "focus on a clearly circumscribed slice of knowledge and skill-based content, facilitating the instructors' own ability to provide substantive feedback within a defined area of expertise, as well as enabling comparisons among students as to the relative merit or quality of the completed assignments" (Putman, Greenberg, & Walsh, 2014). This is in direct contrast to the criterion-deficient assignments which "although they may be based in knowledge or skills, cover a broader scope of content, [the assignments] often with an emphasis on student opinion" (Putman, Greenberg, & Walsh, 2014). The report furthered that "the expansive content of these assignments makes it more difficult for the instructor, no matter what the subject matter of the course, to offer expert, critical feedback, and to compare the quality of students' work products" (Putman, Greenberg, & Walsh, 2014). In essence, as it regards to the education courses, it is believed that the assignments and activities are more subjective by nature and may not suggest that at the end of a course or a degree on level of rigidity is attained.
To be or Not to be – Reflective
With the work of the students produced as subjective in nature, there is a question in terms of the level of rigidity. The article highlighted reflective activities as an example of an assignment that the group found to be "criterion-deficient" (Koenig, 2014). Recently, there has been more emphasis on becoming a reflective practitioner in education (). A reflective practitioner os described as "someone who, at regular intervals, looks back at the work they do, and the work process, and considers how they can improve" (Judge, 2012). Jennifer Moon points out that "thinking about what has happened is part of being human. However,
the difference between casual 'thinking' and 'reflective practice' is that reflective practice requires a conscious effort to think about events, and develop insights into them. Once you get into the habit of using reflective practice, you will probably find it useful" (Moon, 1999). This is especially encouraged in the case in teaching as critical reflection is crucial to becoming a successful teacher (Moon, 1999). It is not seen as a skill that is particularly practiced in most disciplines and is therefore to be taught and encouraged in practice. This however was under scrutiny. The article alluded to Julie Greenberg, the report's co-author and a senior policy analyst of teacher-preparation studies for the advocacy group who described a "literacy-history timeline" task that prompts students to reflect on how their own reading skills developed. In her view, "[e]ven if that had relevance to teaching reading, it wouldn't be the best way to teach anything". She is further quoted as speaking on the behalf of the advocacy group as "somewhat dismayed by how little many of the assignments seem to connect with the content and skills teacher candidates are really going to need once they enter the classroom" (Koenig, 2014). This is however not the shared view of other stakeholders to education. The article referred to Peter Kloosterman, a professor of mathematics education at Indiana University at Bloomington, who believes that "exercises in reflection can have value if done correctly" (Koenig, 2014). In practice, "he talks with his students about their personal experiences with math education, although he said he doesn't grade them on those exercises" (Koenig, 2014). Jodi Roffey-Barentsen and Richard Malthouse posits that the act of reflecting will lead to number of skills which will lead to improving your teaching practice, encourage problem-solving, critical and creative thinking skills and  improve on your own personal organizational skills (Roffey-Barentsen & Malthouse, 2009). Although the act of reflection does allow for many significant benefits, Moon also points out that "Reflective practice is one of the easiest things to drop when the pressure is on [however] time spent on reflective practice will ensure that you are focusing on the things that really matter" (Moon, 1999). The view of education and the courses involved has not gone unnoticed.
Improvements are on the way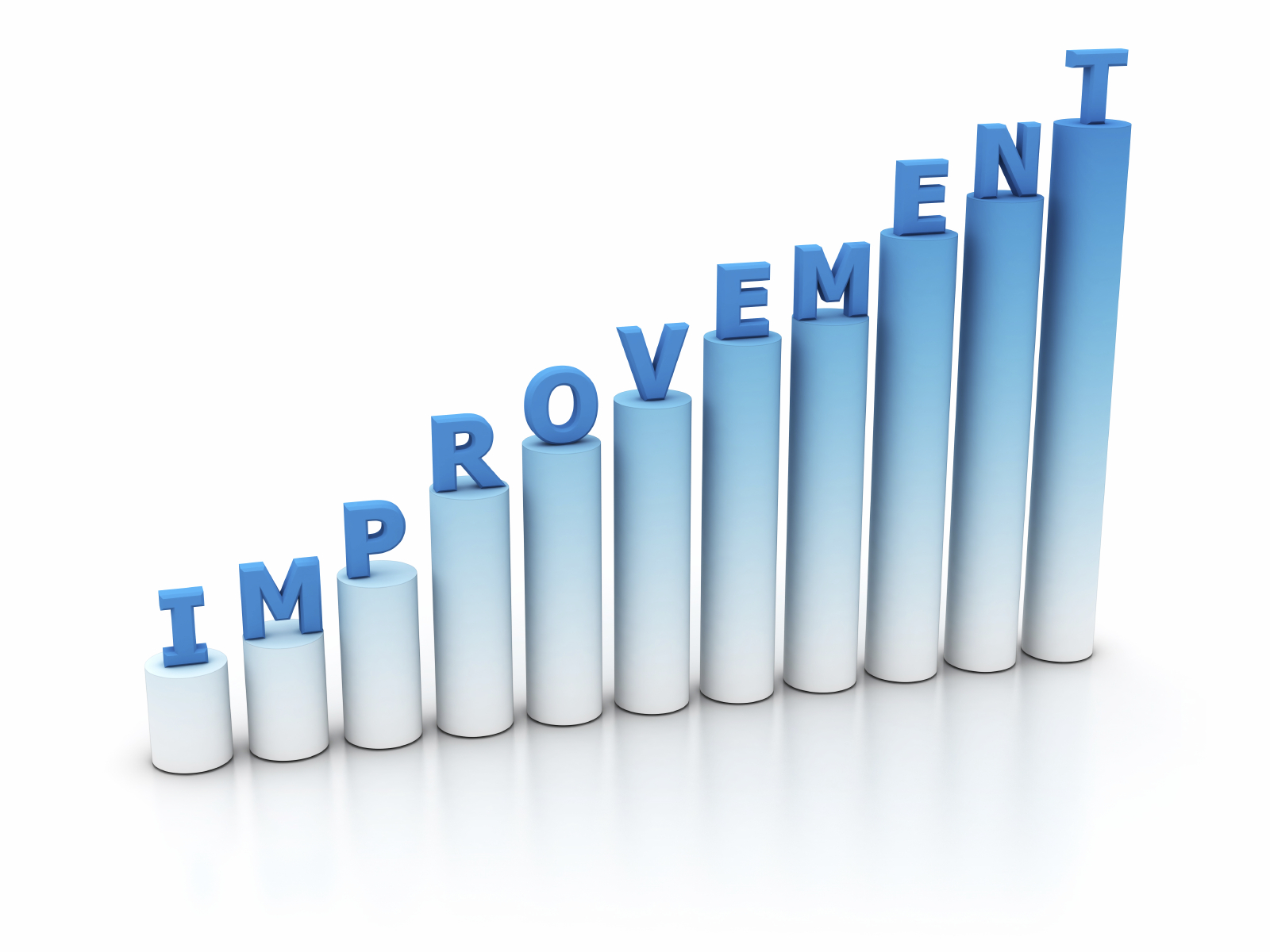 There is work that has been put in place to improve the view on courses and majors within the education field. The article alludes to Sharon Robinson, president of American Association of Colleges for Teacher Education, as saying that "the teacher-preparation community is already working to improve education-student assessment" (Koenig, 2014). This includes the edTPA portfolio program "which education students submit their work for grading by a national pool of trained scorers, and research being conducted at the University of Michigan at Ann Arbor on "high-leverage" teaching practices" (Koenig, 2014). It should be noted that the report also pointed out, albeit in a footnote, that "the study does not prove that criterion-deficient assignments lead to higher grades" (Koenig, 2014). This however leads to some discrepancy being raised by the report which is to be viewed.
Problems with the report
There is a question of the methodology of the study produced the report. The article highlights that Robinson raised a potential flaw within the methodology as "The report asserts that, at a majority of the institutions studied, 'grading standards for teacher candidates are much lower than for students in other majors at the same campus.' But in a footnote, it acknowledges that there is no evidence that lax grading standards are more of a problem in education programs than in other departments" (Koenig, 2014). For Robinson "[g]rade integrity is the subject of quite widespread work throughout higher education" (Koenig, 2014). This therefore does not let the report seem as reliable as it could be. Further readings posit the same view. Donald Heller, the author of another article from the Chronicle of Higher Education comments on the same report. He questioned how the NCTQ group would have been able ascertain the graduates. He suggests that their systematic procedure was by "the organization obtaining the spring 2012 commencement booklets from approximately 500 colleges and universities and then counted everything up" (Heller, 2014). This is quite questionable as this is not even close to rigorous in approach to gather the data. He also points out that the standards to the report were also flawed "to meet the standard, a teacher-preparation program had to have a proportion of its graduates that was within 10 percentage points of the proportion in the university as a whole. In other words, if 30 percent of students across the university received academic honours, the proportion for the teacher-preparation program had to range between 20 percent and 40 percent in order to meet the council's standard" (Heller, 2014). This suggests that out of some technicality, schools fall into the area of not being rigorous due to the number of graduates from education in comparison to the total number of persons who graduate within the same batch.
In my opinion, this report does not seem to meet its purpose. The methodology to arrive at its conclusion does not seem reputable. Whilst one may agree with comparative with some assignments to others, especially those which have reflective activities, to say that they useless or do not add value to the teachers is not quite a valid statement. Personally, I have seen the benefits of reflections especially in dealing with similar activities or course requirements. I was able to improve on my work the next time(s) around. It does make one wonder how is it going to improve so as to meet the idea of being rigorous.
Works Cited
Heller, D. (2014, November 14). 'Easy A's' Gets an F. Retrieved from The Chronicles of Higher Education web site: http://chronicle.com/article/Easy-A-s-Gets-an-F/150025/?cid=at&utm_source=at&utm_medium=en
Judge, K. (2012, November). Definition of 'Reflective Practitioner'. Retrieved from Research Dissertation on Systems Intergation Information: http://www.sharpy.dircon.co.uk/index_files/ReflectivePractitionerDefinition.htm
Koenig, R. (2014, November 12). Do Education Programs Dole Out Too Many Easy A's? Retrieved from The Chronical of Higher Education Website: http://chronicle.com/article/Do-Education-Programs-Dole-Out/149947/
Martin, J. (2015, April 9). Top 10 Easiest and Hardest College Degree Majors. Retrieved from Top List Network: http://toplistnetwork.com/top-10-easiest-and-hardest-college-degree-majors/
Moon, J. (1999). Reflection in Learning and Professional Development: Theory and Practice. Lindon: Kogan.
Putman, H., Greenberg, J., & Walsh, K. (2014). Training Our Future Teachers: Easy A's and What's Behind Them. Washington: NCTQ.
Roffey-Barentsen, J., & Malthouse, R. (2009). Reflective Practice in the Lifelong Learning Sector. Los Angeles: SAGE.